Hiroko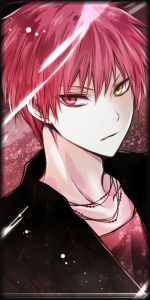 : : 129,000


Posts

: 53


Subject: Reality Shattering Magic Fri Aug 14, 2015 10:32 pm

---

Name:

Reality Shattering Magic

Type:

Caster

Element:

None

Description:

This magic allows to literally create a crack in the space, making it look like a crack in mid air. When he breaks the crack, he is able to shift reality into another situation. This is primary used to switch placed with different objects, teleport or even redirect attacks. The shattering space ability is instant, and everyone will feel like it din't happen, they will feel like if they just changed places in a blink of an eye.

Strengths:

-Can give the user a lot of utility.

Weaknesses:

-No direct offensive abilities.
Celeste
Admin

: : ∞


Posts

: 431


Subject: Re: Reality Shattering Magic Fri Aug 14, 2015 11:09 pm

---

This magic would be a no, you cannot "shift reality," especially with cracks in space and such. This goes the same with teleporting, redirecting attacks, etc.