Hiroko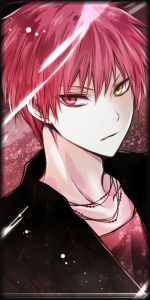 : : 129,000


Posts

: 53


Subject: Vandalize the Store (Private) Wed Jul 29, 2015 4:02 pm

---

Hiroko got to the mansions and knocked the door three times. It was a huge white mansion with a huge garden and giant green and good shaped bushes. He didn't really look at those things, he didn't want to waist time with such stupid things like gardening, so he just directly moved to the door. When the door opened, a young guy took Hiroko inside as quick as possible. "Please, come in, nobody is expecting you here, so please just try not to get anyone's attention." Said the young man and took Hiroko to a nearby room full with books and three armchairs. "Please, take a seat." Said the man heading Hiroko towards one of them and sat on the one in front of it. Hiroko did as he was told and just sat on the armchair before hearing anything the kid had to say. The young man started to explain the whole situation at Hiroko. The dark mage didn't really focus but in the amount of books around him. He loved to read, and that's why he decided to ask for something before leaving. When the young man finished his explanation, Hiroko got up and walked to the exit of the room. "Darin right? Could I take this book?" He said and stretched his arm to grab a book near the door. The young man nodded and Hiroko took the book with him and waked to the little town down the hill.

He walked through the town as he read his new book; "Poor People Love Too". Hiroko didn't see where was he heading, but he anyway knew the way to the store. It was already getting dark, he didn't really had to hurry up, he anyway just had to enter the store and break some things right? So he took things calm. When he finally got to the store, he closed his book after he finished. "Poor Elisa, she didn't deserve that." He said to himself commenting the novel he had just read and looked at the store. It was very big, so just messing everything up wouldn't be that complicated. Hiroko instantly turned invisible and walked through the door as the last customer went out. He waited for the old man to throw out his kid, leaving no one but himself in charge of the store. It was now time to act, Hiroko walked towards Jordan, the old man owner of the store, and with one quick punch at his stomach, knocked him down with ease. He then walked towards the sets with plenty of things to sell. Hiroko started to push each and evey of them to make them fall and break anything on them. In his invisible form, it only took him about half an hour to wreck the whole place off. He then took a final look to the book he had and took it with him. He was heading towards Darin's house again, he didn't really cared about nothing but his payment, and that was why he walked there again, for his money.
Hiroko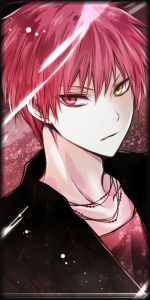 : : 129,000


Posts

: 53


Subject: Re: Vandalize the Store (Private) Wed Jul 29, 2015 5:32 pm

---

Posting for bonus dice roll
Maridith
: : ∞


Posts

: 123


Subject: Re: Vandalize the Store (Private) Wed Jul 29, 2015 5:32 pm

---

The member 'Hiroko' has done the following action : Dices roll

'Bonus Rewards' : 32
Sponsored content

Subject: Re: Vandalize the Store (Private)

---