Hiroko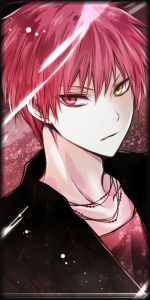 : : 129,000


Posts

: 53


Subject: [3] Human Possession: Buki shīru [450,000 J] Wed Jul 29, 2015 3:18 pm

---

Name: Human Possession: Buki shīru

Type: Holder|Seith

Element: Darkness

Description: A type of Seith Magic that allows the caster to seal wandering souls inside objects and manipulate them as they wish. They are capable of freely floating and maneuvering in the air, and their main offensive ability consists of firing barrages of powerful blasts, which possess enough force to generate explosions of various sizes. Buki shīru is a variety which allows 6 souls to stack in a single item, in this case a sword. The sword is called Seishin. The katana weights 300 grams and the blade is 80 centimeters long and the handle is another 20. With this, the user can make the souls move to another object to move it or just use the 6 of them in the sword to launch powerful blasts, but there must always be at least 1 soul in the sword. This limits the amount of spells the user can use at the same time.

Strengths:
-Very Strong offensive abilities.
-The sword deals damage depending in the user's rank.

Weaknesses:
-Can't use more than 5 souls at the same time (outside seishin).
-The user can't use this magic without the sword.
-As a holder magic, spells cost 20% more mp.

Note: Was wondering if I could buy this magic and how much would it cost.
Celeste
Admin

: : ∞


Posts

: 431


Subject: Re: [3] Human Possession: Buki shīru [450,000 J] Wed Jul 29, 2015 5:08 pm

---

Hmm, pretty interesting magic. This magic would be considered a level 3 magic. It would be priced at 450,000 J